So, you wanna break up with the NFL but it's hard huh? I know how it is, because for some of us, it's like a long-term relationship that is hard to let go. Trust me, after being a Baltimore Colts/Baltimore Ravens fan; it was not easy, but doable. It's really hard right now for some of you because the season is just getting into gear; and if you are following a team that is doing well, this may be your year. On the flip side, if you are a Browns or Redskins fan whose team hasn't been anywhere near having a consistent playoff run in 5 or 10 years, then it should be easy. Think of all the money you'll save on Pepto! For those considering the move, every one of you may have a reason to stop watching: It could be the player behavior on and off the field, the protests, the CTE reports or even the ever-changing rules of the game.
Whatever the reason, once you made up your mind to quit, the question for some is what to do with your Sundays? You are "FREE!!" but now what? What should you do now that you aren't getting up and turning ESPN on at 10 or 11am for the pregame show (or earlier if you are trying to make last minute fantasy league moves)? What should you do with gobs of time now that you aren't spending 3 to 12 hours every week watching the games? How do you enjoy Monday nights now that you aren't watching your favorite team playing? Here are a few suggestions below.
Go the f**k outside!!!
Admittedly the first few weeks and months are hard. Even if you aren't watching, you may still be tempted to tune in for a few minutes, check scores or even sneak and tune in on any mobile devices, and that's fine. But if you are used to being a shut-in on Sundays, while the weather is agreeable, these are the times where actually getting out of the house may be one of the basic ways to shake the withdrawal from watching games. You can use this time to explore parts of town you may have passed up, go hang out with friends who also may not be watching, and gulp…spend time with your spouse and uhhhh family…HAHAHA! This may actually be a good time to go a date with that special someone you have been trying to hook up with…and discover pumpkin spice (ew!).
Actually, no…that's going too far. Don't get tied up into the pumpkin spice craziness. If someone even suggests pumpkin spice and beer, run.
One last thing, if you are still in shape to do so, how about going outside and actually PLAY some football? Whether it's in an organized league or just playing with neighbors, there is a high chance many of us need to get our arses off of the couch and exercise. So, if paid millionaires can do it, why can't we?
Find another sport to watch
Oh sure: replace one addiction with another. Some of you may even already have another sport that you watch but may not have followed as closely as you did the NFL. Now with the extra time, you can finally do it. If one was to stop now, there are other sports one could get into. Depending on how much money you are sinking into your sports package on cable, there may be a plethora of other sports you haven't discovered yet. The NHL has just started, the start of the NBA season (as of this writing) is less than a week away, and the MLB is heading towards the playoffs and World Series. Then of course there are odd balls like myself who follow soccer. If you want to follow the MLS, they too are heading towards the playoffs season, but if you want to follow European footy, the season is about 3 months in and runs through May. You have plenty of time to get in and follow. Just a sidebar: Out of the most popular sports in the US, the NFL (not including the pre-season) has one of the shortest seasons in American sports and probably one of the longest downtimes as well. Also, if you really wanna go oddball and need some hard hitting sports, peep out rugby which is basically keep away football without pads. I don't think the NFL has anything to worry about when it comes to violent impact in sports like rugby does.
Of course, if you abso-frickin'-lutely need football in your life, well my Canadian friends have the CFL, which is winding down in a few weeks and heading towards the playoffs. If that's not your mug o'beer, there is still NCAA football and let's face it, there are still some regions in the US where NCAA programs are bigger than pro ball. I mean, who can blame Ohio fans who love THE Ohio State football better than Cleveland football? (Yes, I will talk smack every chance I get about the Browns.) A few years back, there was this article that showed places where college teams were more popular than their NFL counterparts. But when some of those teams have a consistently winning record, it's kind of hard to not follow.
Not to mention, those bands though!!
Get caught up with your gaming and TV
Now, this refers so me. With the schedule that I have, sometimes the only day that I have to really sit and get some solid game time in is on Sundays. When you are busy with work during the week and possibly running errands on Saturday, Sundays, when watching the NFL, can make it difficult to get caught up on some of your favorite games or TV shows. Think of all the shows that you haven't binge watched like The Defenders, the OA, Narcos, The Tick, Handmaiden's Tale (yes, there are a few of you out there…) Rick and Morty, etc. The hours that you would have spent watching games can be time spent cutting down the shows piling up on your DVR or knocking out a few levels on that new game that's been sitting on your game system in plastic since August. Just an FYI, if you are a gamer, I would suggest not playing Madden as sometimes it's a temptation to go back and watch again.
Or, go do something uber geeky like learning how to play Dungeons and Dragons! I finally played one of my first sessions weeks ago and guess what? Our best days to play are…voila! SUNDAYS.
Call yo' mama!!
This is simple. You probably haven't talked to her in a few weeks so if you are going to lose three hours, do it with a loved one!! God help you if you have Skype…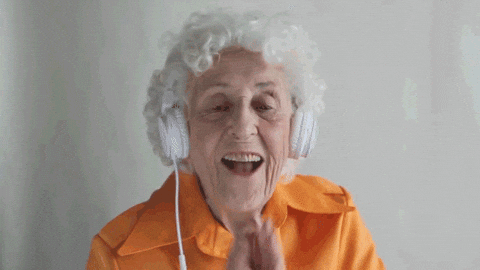 What about my daily shows?
Yeah so, about that. One thing that is great is that in this day and age of digital media, you can stream nearly everything that there is to stream and ESPN is no exception. If you are an NFL fan, you could inhale all of the football content that there is to offer ere'day, all day. But if you are letting go, you should probably cut loose some of those shows so it will ease off the stress of cutting the NFL loose.  Face it, you are not gonna miss Shannon Sharpe's tirades every week although occasionally he may have a flash of brilliance.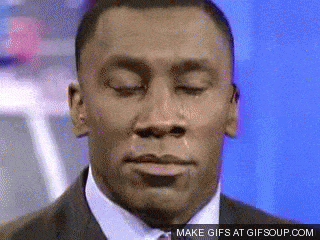 But guess what, if you are replacing the NFL with another sport, ideally those sports have just as much content to stream as the NFL.
In the end, everyone's temperament is different for how they want to cope with leaving the NFL alone. Everyone's reason is different as well but trust me there is life after the NFL. It's hard to give up and every now and again I still check the scores and my ears may perk up a bit if the Ravens make the playoffs and trust me, one of the hardest days to get through is Super Bowl Sunday. But you will survive.
If this is what you want to do, just make a conscious effort to turn the channel and discover life after the NFL. There is other fun to be had out there.
If you have any thoughts be sure to leave them in the comments below.