Notable Oscars moments of 2017
As always, the Oscars end up leaving people with some very interesting commentary about the night's awards. Even Netflix earned an award for one of their documentaries.  The next day, film buffs always find themselves talking about who should have won or lost and what happened. This year was no different and we will focus upon some of what happened at and around the Oscars which made this year's show somewhat of a unique viewing experience, especially if viewers have followed what's been happening for the past few years. We will not cover every moment but the key ones that mattered.
"Oscars so diverse"
Let's get this one over with right now. After the uproar of last year's #OscarsSoWhite debacle, it's nearly amazing the 180 degree turn that was made to give the Oscars a veneer of inclusivity. Last night's show was full of nice platitudes of how diverse a country we are and how the industry is full of talented people from so many diverse backgrounds. In fact, in its own way it went overboard stressing Hollywood's diversity. From the presenters, to heartfelt speeches denouncing the world's socio-political climate, it was a huge turn from how the Oscars have previously conducted business and where the Academy stood on celebrating diversity.  If there was an award for the Academy winning an award for best Acting Conglomerate Entity, it would have won easily. Let's be real, it's taken decades for Hollywood to address the problems of race and talent in its industry. Many of us can look at how many times minorities were passed over in winning awards that were won by mostly white nominees. Thus,  it's almost laughable how last night, the industry decided that 'hey, we want to champion minorities' which it's something that it rarely saw fit to do. In order for last night's sentiment to be seen as a credible one, every Oscars show going forward will have to follow up on this one. In many instances, one could say better late than never but the industry would have to be truly consistent annually if they want critics and movie goers to believe that things are changing within the Academy.
A well-deserved first win
Mahershala Ali's win was a big one in that it was his first time ever nominated, his first win and the first time ever that a Muslim won for that category. If there ever was to be a slap in the face to the rhetoric about keeping Muslims out of the US, then this win was a historic one and well earned.
Yet another first
Viola Davis who has won so many awards within the past five years it's astounding and last night she won Best Supporting Actress for Fences.  This put her in rare air with only a select few that have won an Oscar, an Emmy and a Tony for acting.  FOR. ACTING.  As much as I loved her speech and am appreciative for the work that she has done outside of the Oscars, her win was slightly marred by Huffington Post who initially made the claim that she was the first Black woman to win an award in each of those competitive categories. After HuffPo got dragged on Twitter for forgetting that actually Whoopi Goldberg did it (she is an EGOT winner, actually) the HuffPo cleaned the article up by stating that they didn't count Whoopi's  Tony win because she produced, but did not act for the play that she won the award for.  The bottom line is, Whoopi still WON and was still the first Black person winning those 4 awards. Thank you, HuffPo for splitting hairs in order to be 'first' to report a historic milestone. It's also worth noting that Lin-Manuel Miranda just missed becoming an EGOT winner himself. Does anyone remember what Viola's Fences co-star Denzel Washington said about this type of reporting?
No she is NOT dead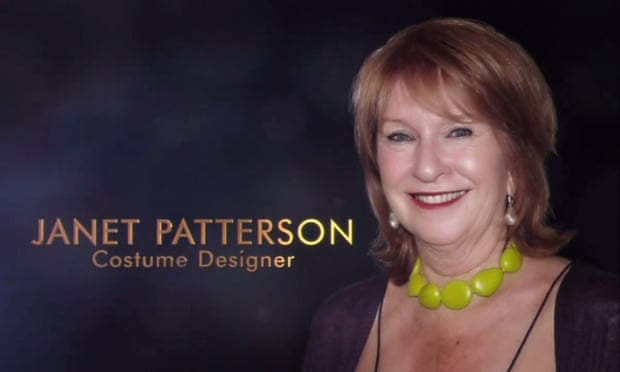 2016 was a year that saw a lot of people in Hollywood pass on and of course, during the Oscars there is a montage of those who have passed. However, Jan Chapman was none too pleased when her picture was used instead of her friend who is deceased, Janet Patterson who passed in 2016.
Suicide Squad's win and the inevitable fan boy fallout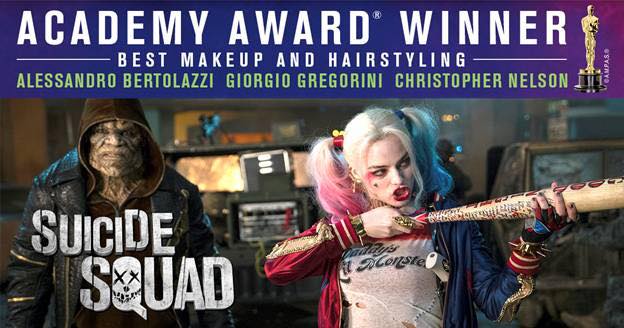 In probably one of the least major categories (but essential nonetheless), Suicide Squad won an Oscar for Best Makeup and Hairstyle and the trolls came out to play. Suicide Squad was a sleeper hit among comic book movie fans in 2016. One of the reasons why it was controversial was because of the rumored re-shoots that were done after Deadpool was released. Also it performed above and beyond what it was expected to make (not to mention that Viola Davis was in that too) and upon its Oscar award,  fans debated via social media about the legitimacy of Suicide Squad's win, especially since Dr. Strange lost in its category for Best Visual Effects. AAAhhhhh…those DC and Marvel fanboys.
A 'Wait, what's going on?'  moment
Personally, I am still on the fence with this moment, but a Hollywood Tour group got the biggest shock of their lives when they became the focal point for last night's ceremony when they were surprised with a Meet and Greet on live television at the Oscars. It was a very unique moment which very few people could ever have and something no one could claim to have happened. My hope is that this was a real moment that these tourists can take back with them and share with their families and not something fake just for publicity.
The biggest Oscar Flub…ever.
Steve Harvey still wins in the Awards flub category as he had the right card with the right information but flubbed it big time but this one was just plain bizarre.  Somehow, Warren Beatty who looked at his card several times (because he knew it was wrong and tried to roll with it) incorrectly announced La La Land as the Best Picture.  After the cast and crew got up on stage, made their speeches, it was revealed that they incorrectly won, and that Moonlight was the winner. I was happy to see how gracious the members of the La La Land team were in correcting the gaffe but…well that's Hollywood.  Of course social media wasted no time going in on this mistake. The mistake also overshadowed the fact that Moonlight was the first movie with an all Black cast to win an Oscar in a major category.
Hopefully, Hollywood will follow through on their diversity nominations and make sure that next year's show is an improvement over this one but, as stated, the industry needs to be consistent from here on in, recognizing talent from all minorities, not just Black people. There were still no major awards won by Latinos and Asians but let's be hopeful that this gets corrected in years to come.