Free Comic Book Day 2018: The Pregame
It's the first week of May, so that means another Free Comic Book Day is upon us. Amazingly, we're now in this event's seventeenth year–since 2002, publishers and shops have teamed up to spray their customers with free comics, sales, cosplay, signings, and other incentives to get you into the store.
Let's be honest: Free Comic Book Day is a sales pitch–but damn if it isn't a good one. Customers are the lifeblood of the comics industry, and stores need people to come and see what the product is all about. So this is an amazing goodwill event which gets people to sample some product and see if it's worth coming back.
Before we get to the books, there's a couple of courtesy suggestions to remember about FCBD:
This isn't about you. I mean, OK, it is. If you're a longtime fan and you want to score free crap, that's fine. But it's also about the mass of people out there who aren't reading comics. This is your opportunity to introduce a friend, neighbor, or relative to comics, totally for free. So remember that this event is about spreading the industry, not just giving you more stuff.
Respect your store. FCBD is free for you, but costly for shops. Remember that comics shops actually have to pay for the free books they're distributing. If the store sets a limit on how much you can take, respect it. Even if everything is free, consider buying something. The store is there to get customers, not to run a charity.
Have fun. Don't just be a slouch who waits in line and gets free stuff. Lots of FCBD participating stores have overnight campouts, cosplay, and people having a good time. I see the same group of people every year when I camp out, and look forward to it again.
Say "thanks." Many shops put a crazy amount of work into their events. If they're giving you free stuff, consider giving back a little, even with something as simple as a positive comment about the store on Yelp or Facebook.
Now, with that, here's what we're looking forward to: the comics.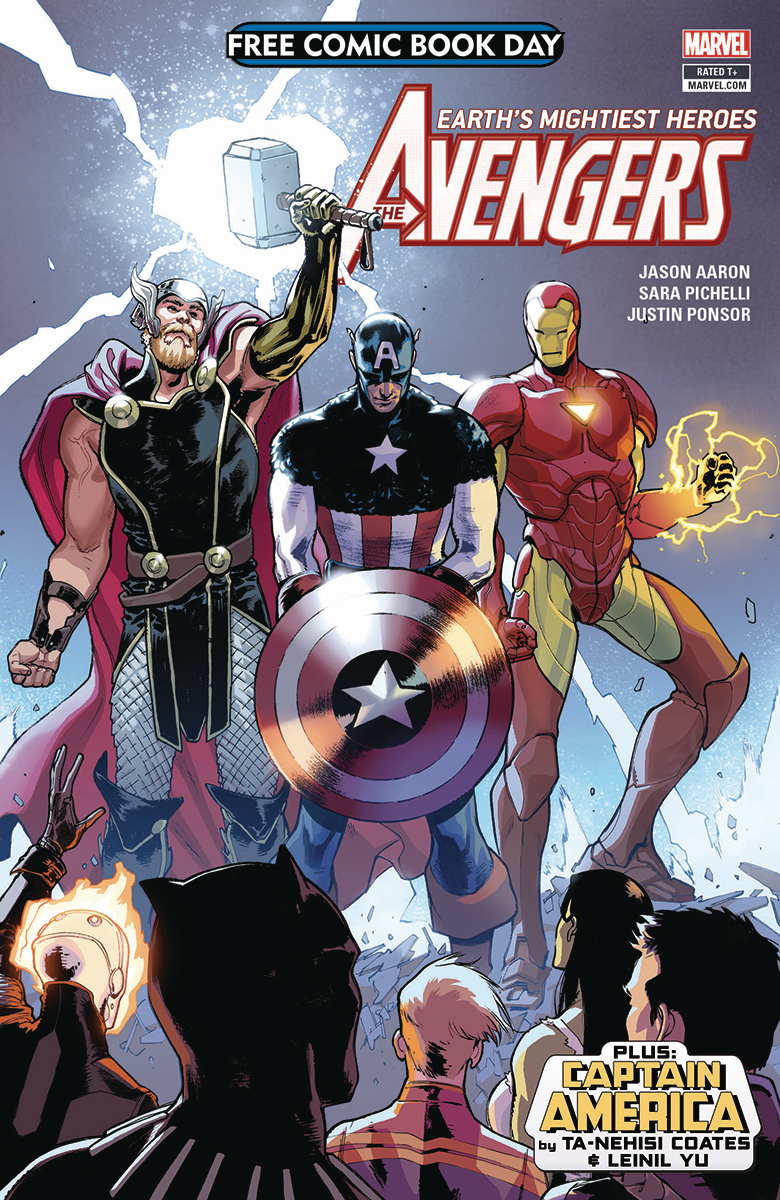 Old Standbys: The "big publishers" traditionally put out staple books every year. Marvel is launching Ta-Nehisi Coates' Captain America and Nick Spencer's Amazing Spider-Man; Archie Comics has its second Riverdale tie-in book, and IDW's leading into its big, final Transformers: Unicron event. Titan has yet another Doctor Who book, though no sign of Jodie Whitaker's 13th Doctor in print form yet. Bongo has its annual Simpsons-heavy Bongo Comics Free For All, and another Spongebob Freestyle Funnies as well (last year's was particularly subversive, poking at FCBD itself).
The Big Shocker: DC Comics has less at stake this year. In the past, it's done major storyline launches along with a book for the kids. This year, DC is only publishing one book–a reprint of an already-released DC Super Hero Girls issue, and no core title. However, DC is launching DC Nation #1 on May 2 for only 25 cents; this offering seems to effectively be taking the place of a second offering.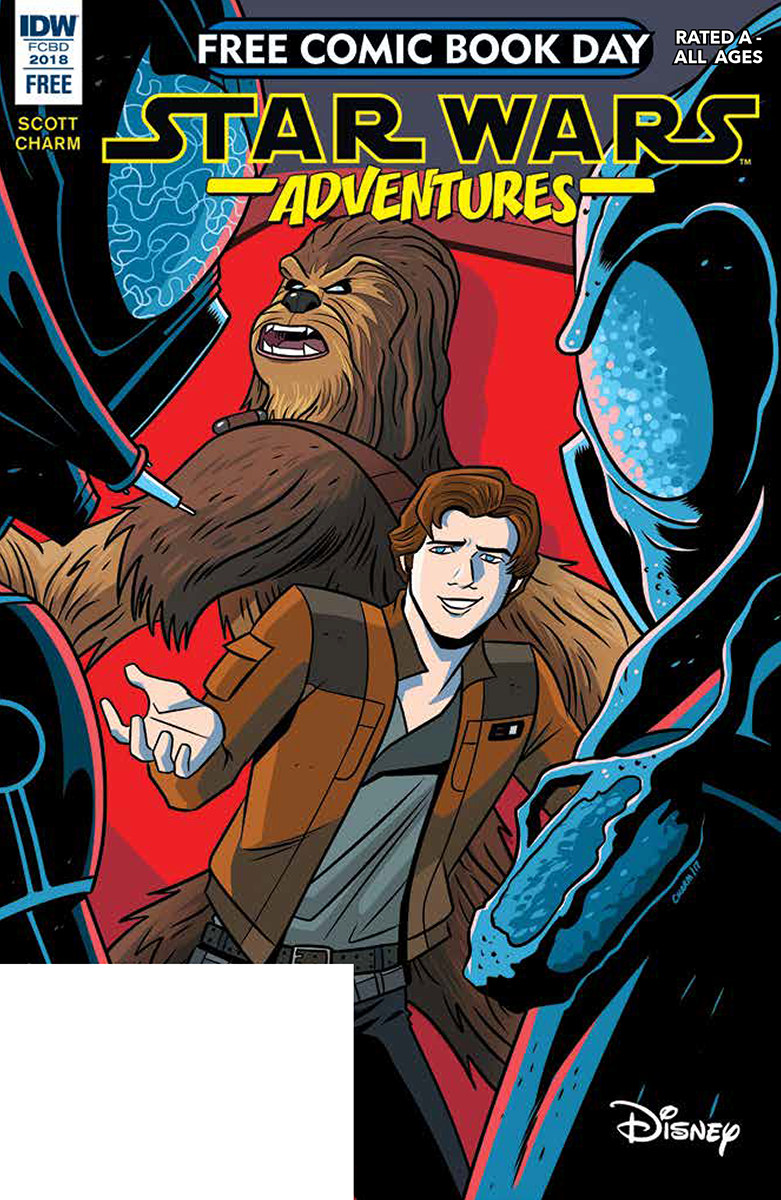 Pop Culture Staples: There's lots of easily-recognizable pop culture books available. Kids know these from entertainment at home; this is your chance to get them into comics as a supplement to the mass media. Offerings include Mighty Morphin Power Rangers from Boom!; Disney Princess Ariel Spotlight from Joe Books; Invader Zim: Floopsy Bloops Shmoopsy from Oni; Adventure Time: Fionna and Cake from Boom; The Legend of Korra/Nintendo's ARMS from Dark Horse; the return of Bob's Burgers from D.E./Dynamite; James Bond: Vargr, also from Dynamite; Howard Lovecraft from Arcana; Star Wars Adventures from IDW; and The Miraculous Adventures of Ladybug and Cat Noir from Action Lab. Whew!
Manga Goodies: For the fans of Eastern comics, there's The Nightmare Before Christmas: Zero's Journey from Tokyopo; Pokemoni from Viz; Ultra Street Fighter from Udon; and Ghost in the Shell: Global Neural Network from Kodansha.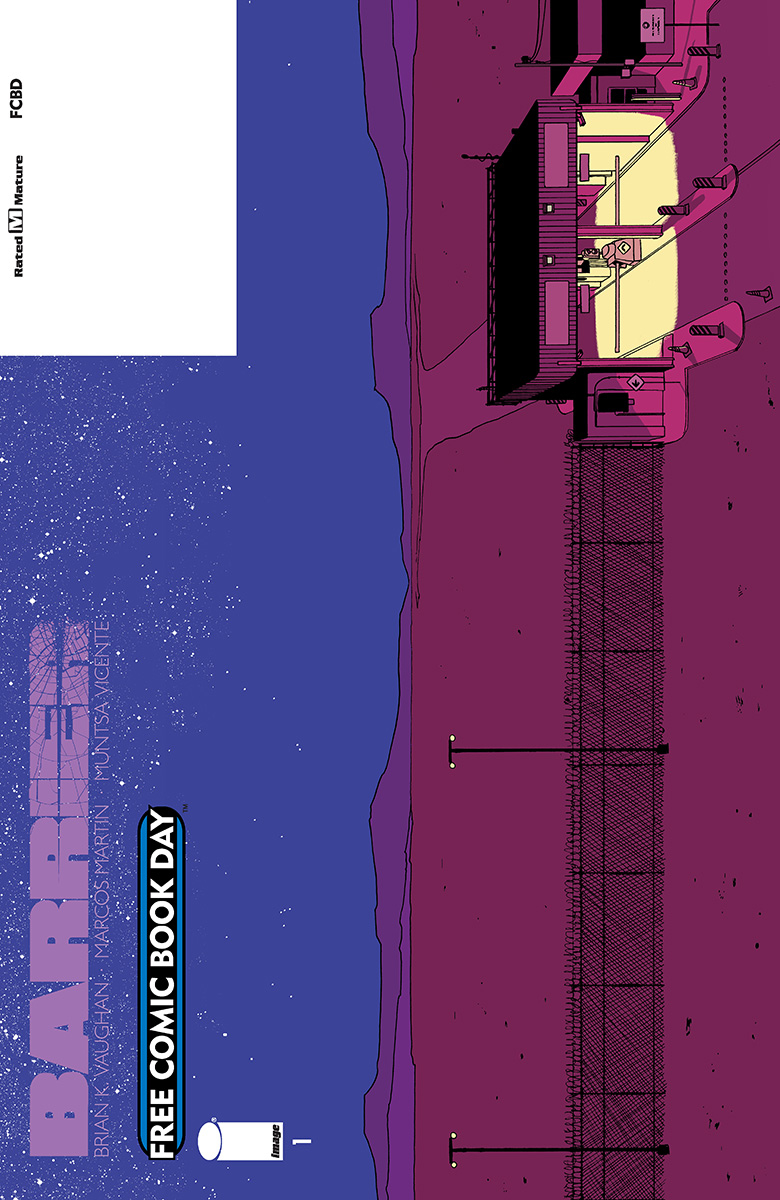 Grabbing Your Attention: Brian K. Vaughn of Paper Girls and Y: The Last Man fame launches yet another new Image series on FCBD: Barrier. The solicit swears that Barrier will never be collected, so this is (apparently) your only chance to get this title.
Classic Comics: There's plenty of books which are longstanding industry titles, and to which your friends outside of comics may have never been exposed. The big one is the latest chapter of Strangers in Paradise from Abstract Studios. Aspen releases another Worlds of Aspen sampler as they have every year. Dark Horse showcases Overwatch and Black Hammer in its annual twofer. For fans looking for diversity, we have Lady Mechanika from Benitez and YouNeek Studios has a Malika release.  Valiant, a PCU favorite publisher, offers a Shadowman book, while New England has its annual The Tick offering. If you're Canadian, Chapterhouse offers its Invasion Prologue for the Captain Canuck line (yes, that's a thing). Rebellion has its annual 2000 AD book for fans of Judge Dredd stuff. Indie hit Tank Girl is back in yet another offering from Titan.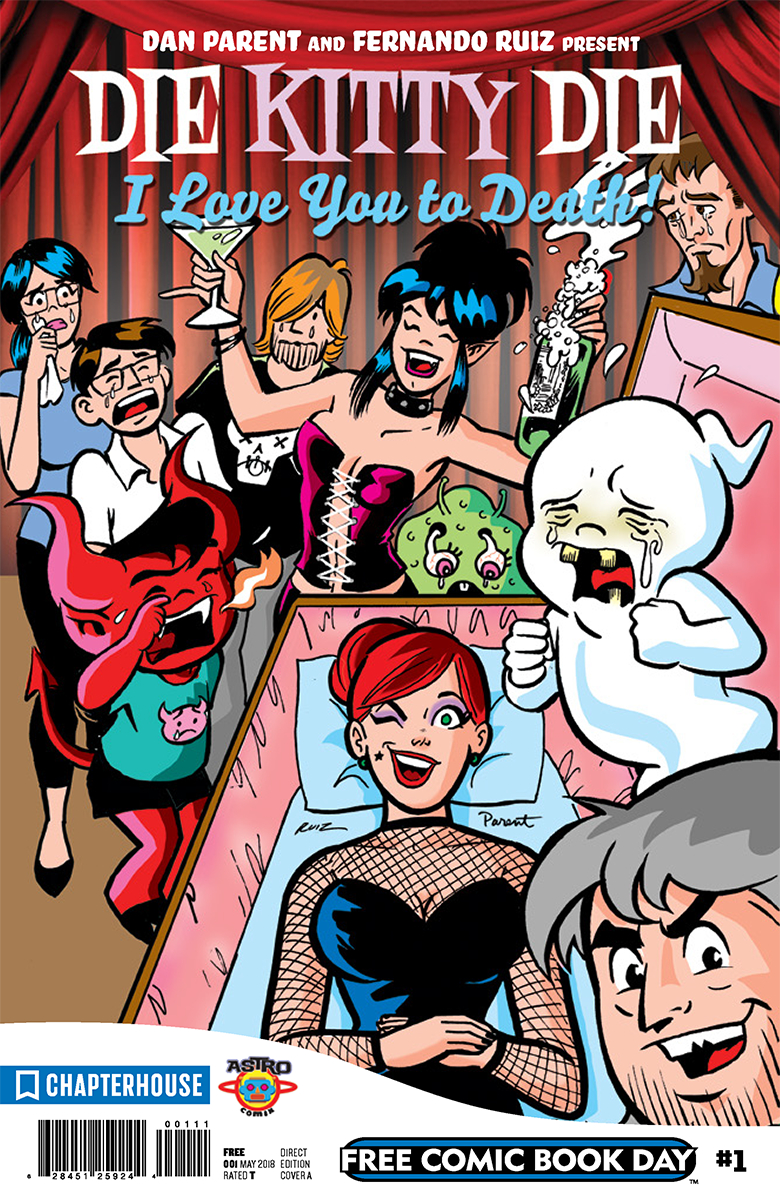 The Wild Cards: The remaining books are a mix of new and lesser-known titles. Don't say FCBD isn't diverse, as these range from kid-friendly to adult offerings. They include Comics Friends Forever from First Second; Relay from Aftershock; Dan Parent's Die Kitty Die: I Love You to Death from Chapterhouse; Silver from Dark Planet; Berlin from Drawn & Quarterly; World's Greatest Cartoonists from Fantagraphix; Sparks from Scholastic's Graphix imprint; Silver from Dark Planet; The Metabaron from Humanoids; Street Angel's Dog from Image; The Worldworm Saga from Lion Forge; Shadow Roads from Oni; The Only Living Boy from Papercutz; The Mall from Scout; Starburns Presents from, um, Starburns, Maxwell's Demons from Vault; My Hero Academia/RWBY from Viz; and Crush from Yen.
Whew, indeed. Most of those are new or fairly unknown products, so those are your chance to try something different.
Seriously, FCBD is all about exposure to the gamut of the industry, ranging from "Hey, Spider-Man is in comics, too?" to "Why is this lady with a sword fighting zombies?" There's stuff for kids, stuff for adults, and plenty of fun in between.
So check the FCBD catalog, find a shop near you, and have a good time this Saturday. In the comments below, tell us what's going on at your store and how you're celebrating.