Not all Yaoi is problematic, but…
Disclaimer: I will being using yaoi instead of Boys' love. I know BL is the new wave and yaoi is outdated, but not many people know that. I will also be talking about sexual abuse and aggression. It's a hard talk but we gotta talk about it if we want to make positive steps forward.
~~~
We gotta clear the air about the ones that are fam.
Okay, to be very open with you guys…I'm a yaoi fangirl, a fujoshi. To lay out more of my credentials, I've been a part of the yaoi fandom since I was in middle school. I'm deep in the fandom and seen just about everything. I know most, if not all, sites to find some fanfics or doujinshi scans; I know the animes that are out or are soon to be released. I even have a pretty hardcore computer game I bought at a con once.
And as much as I enjoy being a fujoshi, the fandom I spend a lot of time in is very problematic.
I remember when I was first starting out in this world, I remember looking up the Wikipedia page for yaoi to see what it was and how the world defined it. I'll never forget reading about the reoccurring trope that happens in WAY TOO MANY doujinshis and fanfics: the "Rape equals love" trope.
If you go to the page now, it has been edited and a more eloquent and critical way of explaining the trope has been typed, but it still doesn't help. As a survivor of childhood sexual abuse, I knew back then that sexual violence does not equal love. I assumed that trope HAD to be a lie. There is no way some adult or at least some 17 year old high schooler drawing this would THINK that rape does equal love or think it's okay to use that trope at all. But I was sadly mistaken.
The first and only series that I still own that, to me, is the biggest red flag and loudest example of that trope is a manga called Jazz.
It's basically about an older doctor who is passive and his "boyfriend" who is a younger man in college. How they meet is normal, the doctor treats him and all is fine. But very quickly, the younger man develops a romantic interest, practically an obsession with the doctor. He even gets so pushy that he more or less gets the passive doctor to agree to have dinner with him. To cut this very short, because it is pretty jarring and triggering for some, the younger man date rapes the doctor. To fast forward, the doctor and the younger man in the end remain a loving and happy couple (you smell that Stockholm syndrome in the air?!).
I'll give you a minute to process this….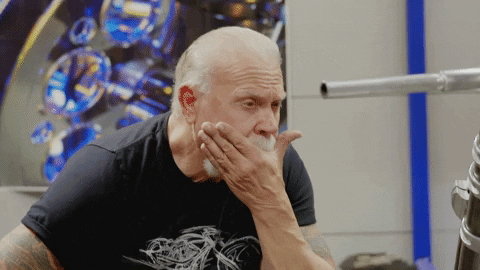 Before you abandon this article or tune me out, let's talk about this. Jazz is about 18 years old, times have sort of changed, but there is still merit in taking it apart. For one, I do NOT support or defend this. I absolutely can't stand when ANYONE uses rape or sexual aggression as a plot device for story or character development. ESPECIALLY for the LGBTQ+ community, where positive and not stereotypical representation are hardly found in a lot of animes or mangas. But the question you're probably screaming at me is how can I still remain in a fandom where crap like this is mass produced by mainstream companies?
The simple answer is I know there are yaois that are NOT like this and I know we can and should demand better.
Problematic yaoi stories are not a dime in a dozen. Sadly, they have their own genre or category on some sites. As I said before, these kinds of stories all follow the "rape equals love" trope and pass it off as the seme or dominant man on top was soooo in love with his partner or person of his affection, he just reacted. And the uke, the passive or submissive male, is just supposed to be accepting of the seme's love. No matter how they spin it or try to pass it off as something minor, the bottom line is that rape happens and it should NOT be used to show any kind of love or as a reliable plot device.
Mangas like Jazz and online comics like Killing Stalking portray submissive or passive boyfriends who are abused, mentally and emotionally, by aggressive partners who never show them real kindness or true love. The younger man in Jazz may have been nice and sweet to his partner in some areas of the series, but that doesn't erase the fact that he date raped his "lover" and on multiple occasions stalked and harassed him to take him back. I'm not EVEN going to get into Killing Stalking, but I'll tell you that it isn't any better and I haven't even read it in full. I just know.
What's even worse, you can find people in the yaoi fandom who support and cheer these kind of mangas and stories. Ones who say that they would love to see Victor from Yuri on ICE!!! as Sangwoo or say that their story is good. If you've been spoiled or read KS, you know why this is all bad. These are not the kinds of stories we should be championing, rewarding, or celebrating. These are the kinds of stories we should reject and demand that they go away. Not cosplaying them or demanding more chapters. I guess this will fall on deaf ears like Joker and Harley Quinn, but I can try and change someone's mind!
The biggest backlash I get by being a fujoshi is people telling me that I, or others like me, fetishize gay male relationships and fuel negative stereotypes. Some of that is true, but on a small level I disagree. Yaoi manga is geared and written for women, oddly enough, and a lot of the artists and writers are women. There are even men in this fandom called fudanshis. Yes, some fujoshis and fudanshis can get out of hand, but the ones who are like me who can recognize the problem and call it out…I don't think we're too bad.
I read yaoi because some of the stories that are not problematic, some aren't so different from shojo mangas. There is normal character development, self-discovery, ups and downs in a relationship, worrying if the guy you like-likes you back, trying to catch someone's attention, and learning to grow together. The story just happens to be about two guys. Okay yes, the guys are sometimes hot or cute but anime boys are setups anyway so that doesn't count. The stories that show organic growth with no violence or abuse are the ones that get my time and money.
Now, I won't say that "safe" ones are okay because some can miss the mark such: as dropping the F-word, not making an effort to show safe sex (can be said for ecchi mangas with cis-HET couples too) with condoms or lube, and using some excuse that since they're guys and "can't get pregnant" why use condoms, and relying too heavily on how a seme or uke is supposed to look and act.
A lot of progress in the world of yaoi has been made in terms of semes and ukes not being stereotypical, genuine and organic romantic interest which leads to a healthy and loving relationship, and artists are making an effort to include panels showing condoms and lube being used, put on, or nearby to imply usage, but with pieces like, Jazz, KS, and other doujinshis that are even WORSE (yes, shota is included) showing up freely on the net we're taking HUGE STEPS back.
If you are a fujoshi, fudanshi, or someone who just enjoys yaoi casually without being an otaku for it, be critical of what you read and what you support. I'm not going to police you, I just want us to try harder for a fandom we enjoy. If you see someone who likes yaoi and they want a recommendation or whatever, lead them to some of the softer ones that are still juicy but consensual. Don't recommend the ones loaded with harmful stereotypes and negative messages about what a romantic, sexual, and consensual relationship between two guys is. Let's talk more about these harmful stereotypes and why they are and are not okay. Even calling out fanart and memes that promote sexual aggression and abuse…call that out! Report it. Do something. Don't take what you're reading as absolute fact or translate that to fangirling or eyeing real relationships you see or know of between two guys. Just like how you can process shojo or ecchi relationships aren't realistic, do the same for romantic or sexual relationships between men. Don't be that person. Don't ship your friends, LGBTQ+ friends, or strangers in public. Don't pry into other's sex lives for the sake of satisfying your growing fetish for gay men. If you're gonna be that one, keep it to yourself and stay away from the fandom.