Katsucon Is About Memories, Not Clout
My con season last year ended around September, and for the last 4 months, I've been in a slump.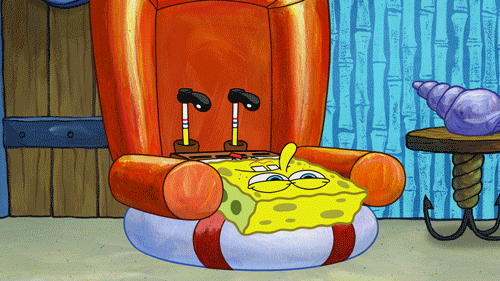 As any cosplayer, my Cosplay To-Do list is a few volumes deep and naturally there isn't enough time (or funds) to work on them all. As the time for Katsucon neared, I'll be completely honest with you; I wasn't ready. I didn't have plans to really cosplay, mildly stressed out because of cosplay group stuff, and I was more preoccupied with the idea of Killmonger shirtless than making the trip to the Gaylord. It wasn't until I picked up my press badge and bumped into my "blog boss" that I was reminded about what purpose or what happiness Katsucon can give to those like me.
Katsucon is a very relaxed convention. I attribute that to one of its main features, The Gaylord Hotel. The Gaylord Hotel is a gorgeous space which attracts cosplayers from all over North America. The Atrium holds various scenic spots that are excellent for that perfect photo or to just sit with friends you haven't seen for a year. Cosplayers use this con as a time to break out their best cosplays that they've been working on or have recently tweaked. Either you can post up in this aesthetic hallway with mirrors near the salon and spa, or you can schedule some time at the iconic Gazebo that stands on a balcony that overlooks the water fountains and mini shops below. For 3 days (4 if you include that Thursday), the Gaylord Lobby and Atrium are filled with a large variety of excellent cosplays. It doesn't matter if someone is new to the scene or 10 years in and counting, there will be someone or a group who will catch your eye.
Instead of rushing to fill my days with as many panels as I could possibly see, I wanted to see how the cosplay community was going to start off 2018. In a previous post I've done about Katsu, I mentioned that going to a con in and out of cosplay changes your perspective. When I'm in cosplay at most cons I go to, it feels like I'm more concerned with being seen and not blending in. I want people to notice my work and I want to be where the action is. I'm not too concerned with panels or wanting to stay in one spot, I want something. But this year, I wanted to take a step back and see what I was missing. I wanted to get out of this slump I was in. I wanted to drop the stress I was collecting, and I wanted to feel inspired to create some of the cosplays I was saying I wanted to do.
I wasn't disappointed.
This slideshow requires JavaScript.
In my time at Katsucon, I filled my hours with the usual things such as walking the dealer floor and hunting down manga vendors to find the next book I needed. I was able to enjoy the relaxed feeling that Katsucon provides by being a hotel and convention space, casually asking cosplayers for a picture. Posting up near the Gazebo with a guy who had a Bluetooth speaker in the form of an amp, playing random radio tunes, anime theme songs, and whatever was requested. A person in a HEAD TO TOE Pikachu suit even joined in on the impromptu dance floor and dance battle that happened.
But most of my time at Katsu was realizing why it seems I only hear Katsucon stories that are rarely about the con itself. In the span of a few hours on Saturday, I found myself on two opposite sides of the cosplay coin; a cosplay disaster and a cosplay blessing.
As a cosplayer, you know things can go wrong with a costume at any moment so for the most part you overly prepare. You bring the sewing machine, 8 kinds of needles, stitch witchery, glue, super glue, gorilla glue, hot glue with a bag or 2 of glue sticks, contact cement, Velcro (sticky back and sew-in), A LOT OF DUCT TAPE, and other things you just might need for emergencies. For the first time in a hot minute, I saw an emergency but it wasn't the emergency that I remember clearly, it was how it was being remedied. People coming together to make something work, bouncing ideas off of each other, giving positive reassurance and feedback, no one getting mad at each other, and most importantly I saw a lot of support. Even though it didn't work out in the end as originally planned, we all still made it to the con floor and were laughing it up at various dealer booths and meeting up with a lot of people to shoot the breeze.
About 8 or so hours later, I was allowed to be a part of the most romantic and honest thing ever in my life. I was allowed to see 2 friends of mine get engaged. To not overshadow their story, they met at Katsucon 3 years ago in cosplay and they became engaged 3 years later at Katsucon as those same characters. HOW CUTE IS THAT, RIGHT?! What's even cuter is that I was designated as the cameraman!!
When I bumped into my blog boss while picking up my badge, he told me with a sigh of happiness that he "needed this." After my short weekend at Katsucon, it all made a lot of sense. I needed it too. Being a nerd (and a nerd who cosplays), when you have to check back into reality and do the daily grind, it gets exhausting. You can feel like part of you is getting lost in the sauce. But when you go out and grab that first breath of nerdy energy, everything feels better; everything gets better. That's what Katsucon was for me this year. As I get older, I start to wonder if one day I'll outgrow going to cons and cosplaying; stop caring about who takes my picture or fussing over a costume that won't come together. Who knows really.
What I do know is that whatever funk or slump I was in, Katsucon helped me shake it off. Katsucon is more than just an anime convention at a nice hotel that will "jump-start your cosplay clout." Katsucon is about being in a warm environment with friends you haven't seen for months to a year. Cosplay comrades who will drop a photoshoot or panel to help you fit into your costume, weebs who will geek out with you in artist alley or in the dealer's hall over a manga or block-letter hat. Or in some cases, those who will sit on a semi clean carpet with their cameras out as they wipe tears while you tell the love of your life you can't see your life without them. Being the first anime con I usually go to jump-start my cosplay season, Katsucon never seems to let me down. It gives me feelings I can never replace and my own stories to tell instead of retelling other people's hotel party tales.
Welcome back Katsucon, as dramatic as you can be sometimes…we all needed you. Thank you.