Cosplaying isn't Kinky, Sorry not Sorry
DISCLAIMER: I am only speaking for myself as a woman. I believe that sexual harassment in the cosplay community happens to everyone, but I'm not here to be a spokeswoman for EVERYONE's truth because I don't have that right. I'm just speaking for my own.
In my day-to-day of being single AF, I've come across different kinds of people and I always have a story of some sort to tell. This story, however, isn't funny or cute but involves a conversation I seem to find myself in over and over again.
Being a bored and semi-clingy single person, I find myself on dating apps often to see what is out there and to pass the time. While on a popular and trashy swiping style dating app, I came across a guy who I figured would be pretty decent and we had nerdy things in common from what I could tell. Funny enough, we matched and he messaged me first. All was fine and dandy until he asked if I cosplay or not. If you've read a previous article of mine, you can tell where this is going.
In hopes that he would also be a fellow cosplayer and would want to gab about it, I said yes but his follow-up made me regret slightly saying that I was. Without mincing words and not supplying receipts (because this isn't a trashy drag post), he basically said he bets that translates well into the bedroom.
Wanting to see how deep he can dig this grave, I asked what he meant like I was confused by what he had said or maybe there was magically some other kind of answer, but there wasn't. He more or less told me that cosplaying in the bedroom could be a sexy role-playing kind of thing…a fetish.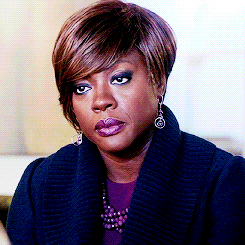 NOW, before anyone jumps down in the comments or blow up my Twitter (Follow me baby!), there is absolutely NOTHING WRONG with cosplaying in the bedroom or using it as vehicle to sexy time….with your consenting partner or bedfellow. It could be a sexy role-playing kind of thing. But, to assume that anyone who cosplays, who you DO NOT KNOW, is somehow going to be completely open and willing to taking their hobby into the bedroom with a stranger is rude, disgusting, and insulting.
As a woman who cosplays, there always seems to be rules to how I should cosplay. I can be sexy but not too sexy because then I became a fake nerd girl who is only doing it for attention. If I'm not sexy enough or at all, somehow my work goes under the radar despite how many months I've put into it. If I show any kind of sexuality in my cosplay, somehow that means the agency I have over my body and sexuality become public rights despite what I may or may not want. I become a walking invitation to be your real life waifu or some beacon for neckbeards and trashy fanboys to invade my space, virtually or in real life, and demand my attention. I should accept their comments about me being "sooooo sexy", I should accept their fantasies of what they want to do to me in THAT cosplay, I should accept it because they are giving me attention and apparently that's what women should be grateful for.
Nah, no thanks. I'm good.
In the overall, NO ONE has agency over someone else's sexuality or their bodies. No matter what that person is doing, you have no right to assume or put your feelings onto them. If someone is doing a sexy version of a character, whether it's canon or not, that doesn't automatically or magically mean they're down to get kinky or if they are, doesn't mean they're down to get kinky with you!
It doesn't matter if they cosplay or what cosplay they're wearing, you have no right to take away their humanity and reduce them to your sexual fantasy. If you're sexualizing them in your head, keep it there. You know who is allowed to tell them the nasty things they wanna do with them? Their partner or whoever they're taking to bed who has received consent from them to say and do certain things.
They can be bearing it all on stage as Faye Valentine in a nerdlesque show, walking the con floor as Catwoman, or doing a sexy version of Hina for fun on Facebook. That still doesn't mean that they're into kink, want to take a passionate hobby into the bedroom, or make it into a fetish. If they do, that's them; but that doesn't speak for everyone and you STILL shouldn't assume that cosplay is a one size fits all fetish.
If you want to tell someone that their cosplay is sexy or whatever, there are ways to say it, in life or in text, that don't come off as creepy or offensive. The dictionary and thesaurus are free thanks to Google, use them. If for you cosplay is both a fun pastime AND fetish, or just something of sexual interest, that's fine. There is nothing wrong with that. But, don't push your cosplay fetish onto other people whether they cosplay or not.  Don't reduce something that they enjoy, love, or use as a job to a sexual treat just for you. If that's something they're about or something they wanna do, they will let you know. Trust me on that.
So remember this. When you go to cons or join cosplay spaces on various social medias, remember that cosplay does NOT equal consent AND cosplay doesn't equal kink either.