Ashley's Top 3 Valentine's Day Manga Picks
If you're in a relationship or just single AF, you know what today is because Hallmark won't allow you to forget their sales…erm…I mean, this wonderful and loving holiday.
So for those, like me, who are going to: spend Valentine's Day with friends, spend it alone, or just ignore its existence entirely, here are some of my top 3 romance/shojo manga picks to pass the time with! I even made sure there was an anime version for you guys because I care!!
Manga: 10 volumes (7 are core and 3 are bonus stories of all the other characters)
Anime: 2 seasons (12 episodes each)
I am a huge fan of the historical genre in manga/anime; I especially love the Victorian era (I blame steampunk!!). Emma is a story that follows a maid, of the same name, who works for a former teacher during late 19th century. In her time of employment with Mrs. Stowner, she falls in love with her employer's former student William Jones who comes to visit. The issue with this romance is that social hierarchy is EVERYTHING! William is a part of a family in the higher middle class who has a sour reputation of "upstarts" because of his father, and Emma is just a working woman. Society deems they shouldn't be together because she could lower his social status, but through it all these two find ways to love one another. The story is littered with tropey characters who add flavor and depth to a world beautifully crafted by Mori. Her meticulous attention to detail and remaining as accurate as possible to London during the late 1900s is impeccable and her art style stands out and is darling. This story stays away from any magical or random Sci-Fi twist, which is always a treat in anime and manga stories.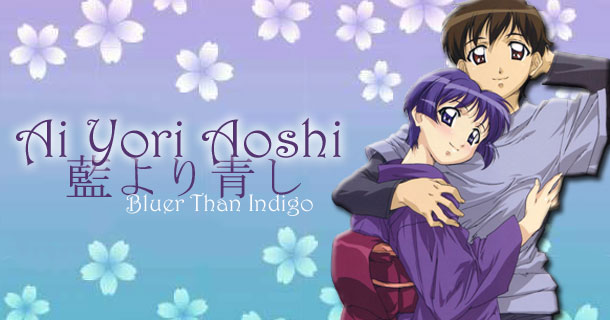 Manga: 17 volumes
Anime: 24 episodes (Sequel: 12 episodes)
For the drama and all of the fan service, but with love and cuteness….Ai Yori Aoshi is the way to go. This throwback may seem like a generic harem/Seinen manga because of all the boobs and women, but the story is complex and heartwarming. You have Kaoru who is a broke and struggling college student who ran away from the abusive family on his father's side. As he is struggling, a beautiful woman named Aoi shows up in his life and tells him that she is his fiancée and is there to bring him back to his family. This triggers a negative response from Kaoru and he kicks her out, but he remembers that Aoi, who is also a childhood friend, would never go along with an underhanded scheme from his family so he rushes out to find her. This starts a story of reconciliation between the long lost friends, Kaoru coming out of his shell, cleaning up a lot of loose ends, mending burnt bridges, and closing chapters that should've been closed ages ago. If you look past all the boobs and upskirt shots, you'll see the romance. Trust me.
Manga: 17 volumes
Anime 11 episodes
Not a deep throwback since the manga series ended last year (though it did start in 2008), but the anime made me run back to the book!  The story follows a socially awkward otaku (fujoshi) illustrator named Tsukimi Kurashita who has a love of jellyfish due to her mom taking her to aquariums when she was a kid and equating the tendrils of jellyfish to beautiful lace and dresses of princesses. In a slump, she decides to go visit a nearby aquarium/pet store to see some jellyfish. She sees one of her favorite jellies is in trouble and tries to alert the clerk, but she freezes and can't get a word out for him to understand. Out of NOWHERE, a really pretty woman appears and helps her articulate what she needs from the clerk. In the end, they take the rescued jellyfish to her apartment and all is right in the world. When Tsukimi wakes up, she realizes she fell asleep and the woman crashed at her place. She steps on the woman's wig and tries it on for fun, pretending to be a princess. Low and behold, the woman wakes up and talks about the wig only for Tsukimi to realize that she is actually a man. The story is filled with loads of cute art styles, growth and development, with a sprinkle of romance. The guy, Kuransosuke, helps Tsukimi grow by pushing her inch by inch out of her socially awkward, otaku comfort zone and slowly learns that beauty isn't always clothes and makeup…it can be personality and energy as well.
With all this amazing reading material and stuff to watch, you'll completely forget that Valentine's Day is commercialized! However you choose to spend this day, be happy, merry and safe!  Happy Valentine's Day PCU FANS!!!