Why the Nintendo Switch earned Time's gadget of the year.
Time magazine came out with a list of the top 10 devices of the year. Here is the list:
Nintendo Switch
Apple iPhone X
Microsoft Surface Laptop
DJI Spark
Samsung Galaxy S8
Super Nintendo Entertainment System (SNES) Classic
Amazon Echo (Second Generation)
Xbox One X
Apple Watch 3
Sony Alpha A7R III
You see what's number one? Yeah, I see it too. I will be honest and say I was a naysayer of the Switch, as I had a lot of questions as to what it could do and if the price tag was worth it. I haven't really been a big fan of Nintendo consoles since the Super NES and that is going back some years. In between time, I have had a Game Boy, a DS and a 3DS, but they never really caught on to me that much. But after having a Switch since launch and frequently playing it, I think Time's assessment is pretty on point.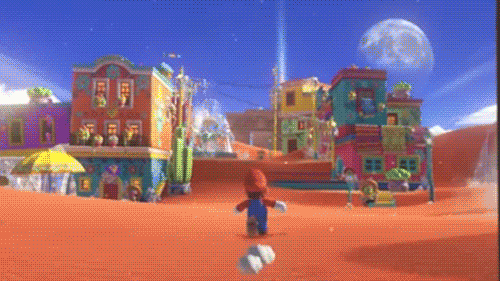 The Games
While I wasn't completely blown away with BotW, I was indeed impressed with the scope of the game. It was an impressive launch title and one that fans aren't likely to forget. Some hardcore Nintendo fans may complain that there were too many ports of existing games released for the Switch, but it's hard to deny that having a full fledged Mario Kart game playable anywhere isn't a cool idea. Xenoblade Chronicles 2 has also just released for those needing a JRPG fix,and there are a few more games coming before 2017 ends. Beyond that, Mario+Rabbids is a good game to have if you want to burn 15 to 20 minutes on the go. Splatoon fans have a great online shooter game to play but the biggest two releases has to be Super Mario Odyssey and Skyrim. Yes, I know people still give a side eye about Skyrim, a 6 year old RPG on a Nintendo system, but come on, find a game of this magnitude that you can play onscreen, in bed, on the train…etc. I have dreamed about having this ability for years since it first came out and I am so happy that this port exists. Of course, remember when the Switch was announced and we saw the screenshot of Skyrim many of us questioned our on sanity as to how it would work and now we know.
Which brings me to…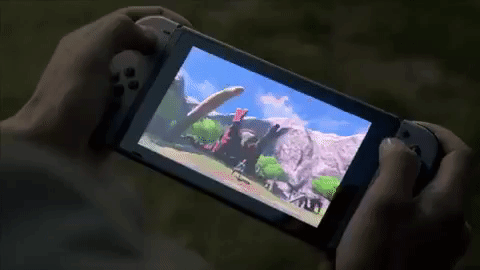 The Portability
When one considers what the Switch can do, Nintendo's system is actually fulfilling a promise that we were hoping to get from the PS Vita as well as a host of other portable systems. While many of us were concerned at how the Switch could compete in a market dominated by tablet gameplay, I think it has fit in quite nicely in that those that want to play on their tablets can do so. Those that want a fuller gaming experience can have that as well as play on the big screen and that the Switch makes it seamless is a huge plus. Sure it may not have all of the bells and whistles of the Xbox One X which also made this list, but the Switch is being innovative in many ways which made the original Wii innovative years ago.
The Potential
While there is still an issue that some of the games that came out this year weren't all big hits partially because they were ports, it's going to be interesting to see what kinds of games we will get down the road. Part of my initial trepidation was due to the fact that considering Sony and Microsoft were making system to take advantage of 4K TVs while Nintendo, as always, were doing their own thing. I am still curious to see if we can get games like Assassins Creed: Origins or Call of Duty WWII to play on the system. There is even hope for sports fans too as FIFA 18 did decently even if it was a stripped down version. Of course a big game that can push the Switch to the next level would have to be a Pokemon game. It has been rumored to come in 2018 and with that title alone, we could see the Switch outpace the Wii. The biggest potentials we could possibly see is in whether or not the Switch becomes more open to utilizing apps such as Netflix (as Hulu just went live a month ago), allowing for bluetooth utilization, and the all important virtual console. There was a lot that even the PS Vita had installed on the system coming out of the box that I wish the Switch had but I am hoping given time, we will see come forth.
To summarize, I am thus far impressed with the Switch and I can see why Time magazine gave Nintendo this honor as many people, myself included were thinking that Nintendo should get out of the business of console making. It's good every once in awhile to be wrong and I am hopeful that by this time 2018, Nintendo will have taken strides to improve upon their success.