Give Nia Jax a Decent Run!
I'm not sure what the WWE has in mind for Nia Jax, but I feel like they have no idea how to use her and that annoys me to no end!
When I first saw Nia Jax, it was in NXT and she was feuding with Bayley (and later down the line with Asuka). What I noticed about her was that she definitely had some ring presence. Nia, being a plus-size female wrestler, is rare nowadays, because her body type isn't as popular in the WWE. I'm not saying it's not welcomed, but most of the women currently on the WWE payroll all have similar body types. There are some women like Natalya and Dana Brooke who are just physically impressive, but they still fall in line with a specific look. Nia Jax is very different. She is 5'10 and weighs 240 pounds. There isn't a woman wrestler on the roster that comes close; you would have to look towards the men. She isn't the first plus-size woman in the WWE, but at this rate I wonder if she'll be the last for a while.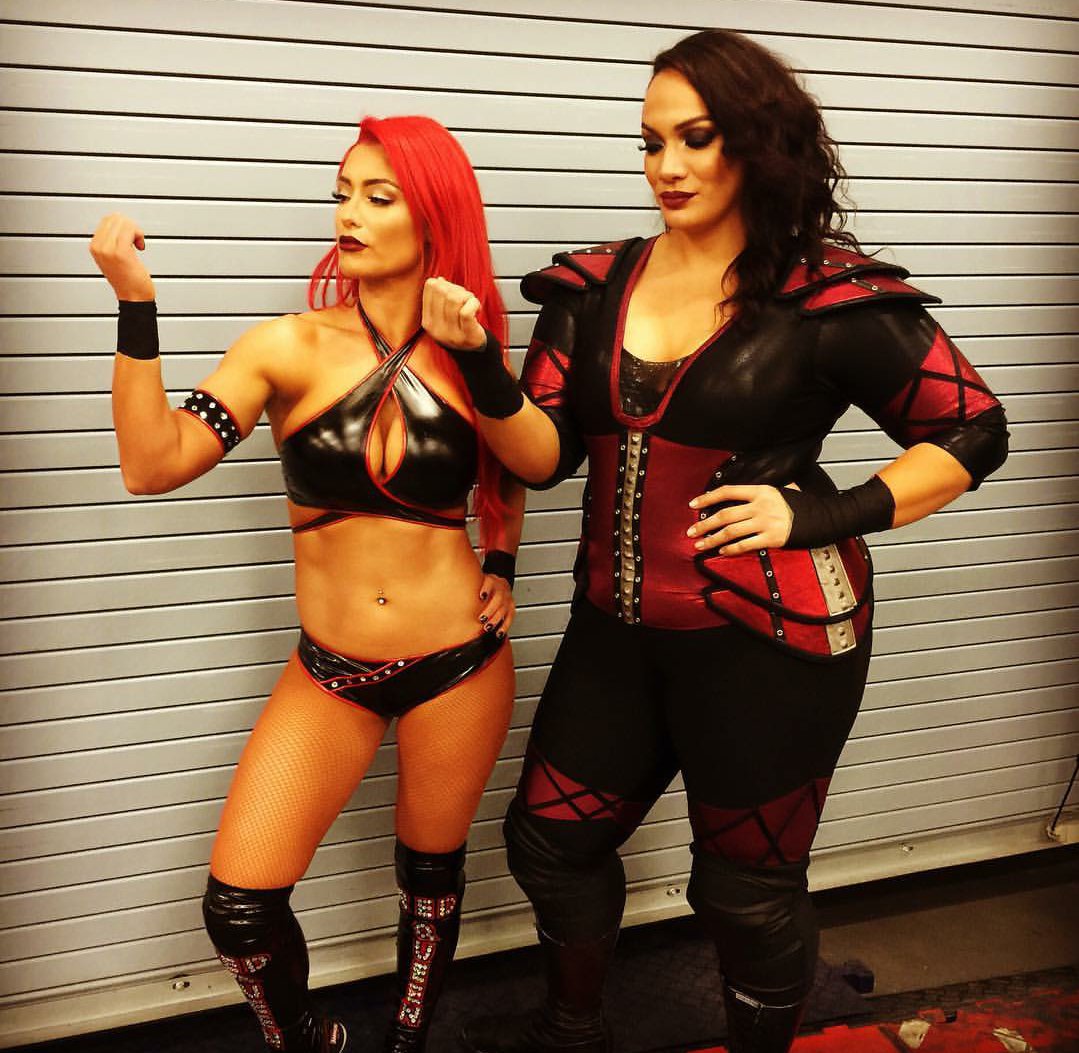 Her mic skills are decent, as she has a certain tone that can definitely intimidate. She can also cut her eyes like no one else on the women's roster (I'm not sure if it comes from her background as a model, but when she cuts her eyes at someone….it looks deadly)! Given some more practice, she could be decent at dropping promos. In my opinion, her ring skills depend on whom she is paired with. When she goes against these "local competitors" she looks clunky. I know the purpose of those tiny women is to make her look dangerous, but it doesn't. Instead, it makes it look like the WWE doesn't know what to do with her. I know her skill set is somewhat limited, but she has much more to offer when given an actual chance.
When she fought against Bayley and Asuka, she didn't look bad. I saw a lot of potential for a lethal competitor in the women's division during those matches. She was able to perform to the best of her ability, and she was built up well before she fought these two. When RAW and Smackdown Live had their first draft in 5 years and I saw that she was drafted to RAW, I'll admit I had mixed feelings. I was excited to see her get a bigger chance to showcase her ability and improve, but at the same time I wondered how she would be used. Would she become what some women wrestlers of her size have become in the past: a prop to propel more popular wrestlers? Would she fade into the background and quietly leave the WWE?
What was really interesting about the draft was that another heavyset wrestler got drafted as well…Braun Strowman. Braun isn't new to the main roster, but it would be his first time being solo since he was a part of the Wyatt Family. In the beginning, both he & Nia Jax seemed to be on the same track. Each night, they fought against local competitors and won the squash matches. Both seemed to be going nowhere and it felt like the creative team didn't have plans for either. Then, boom, Braun became a one man wrecking crew and took over the midcard roster. He made his strength and presence known. He would hijack matches and just destroy guys and that became very entertaining. As of right now, he has a pretty big match coming up with Sami Zayn which has the potential to make both wrestlers look good. I was hoping the same thing that happened for Braun would happen for Nia, but it didn't.
Big wrestlers, both in height and weight, don't come by very often and when they do, they run the risk of not being used properly. Their storylines seem weaker than most and their characters flip from heel to face and back again almost every 2 months (I see you Big Show). When the creative team finally figured out what to do with Braun, I was hoping they would take the lead and pass it onto Nia. Instead, it seems that the WWE knows what to do with big men but not big women.
Nia had yet another squash match with some local competitor who is a "huge Sasha Banks fan!" It seems the WWE is going to put Nia Jax and Sasha Banks together in a feud. If you're not up to speed, basically the Monday Night RAW after the Pay-Per-View Roadblock, an injured Sasha came out to the ring to cut a promo and Nia interrupted. She said a few insulting things and knocked Sasha on her butt; the beginning of some kind of feud for 2017?
A match like this can go 2 ways: either Sasha looks amazing at the end and uses Nia Jax as a stepping stone to prove she is still the Boss, or Nia Jax wins this one and it propels her forward on a path to start causing damage to the women's division. It would be lovely to see Nia Jax become a wrecking ball like what Braun is doing, but I know it's not likely. The women's division is not as big as the men's, so there isn't much damage to do. However, it would still look really good for Nia.
Yes, if Sasha loses the feud it would knock her down a peg, but she always finds a way of bouncing back to the top. She is huge with the fans, she has a lot of passion for the business, and her in-ring performance is good so I think she'll know how to come back stronger.
I just need Nia Jax to hit a good stream for once. It's been a long time since a woman who didn't fit the mold was a champion (anyone remember Beth Phoenix?). It may be a bit far reaching for Nia Jax to be the RAW Women's Champion, but it would be a welcomed change. If not champion, at least give her a decent run for once!